"Stop and Smell the Roses"  became a number one hit for Steve Anthony on the Southern Gospel/Positive Country Charts!!!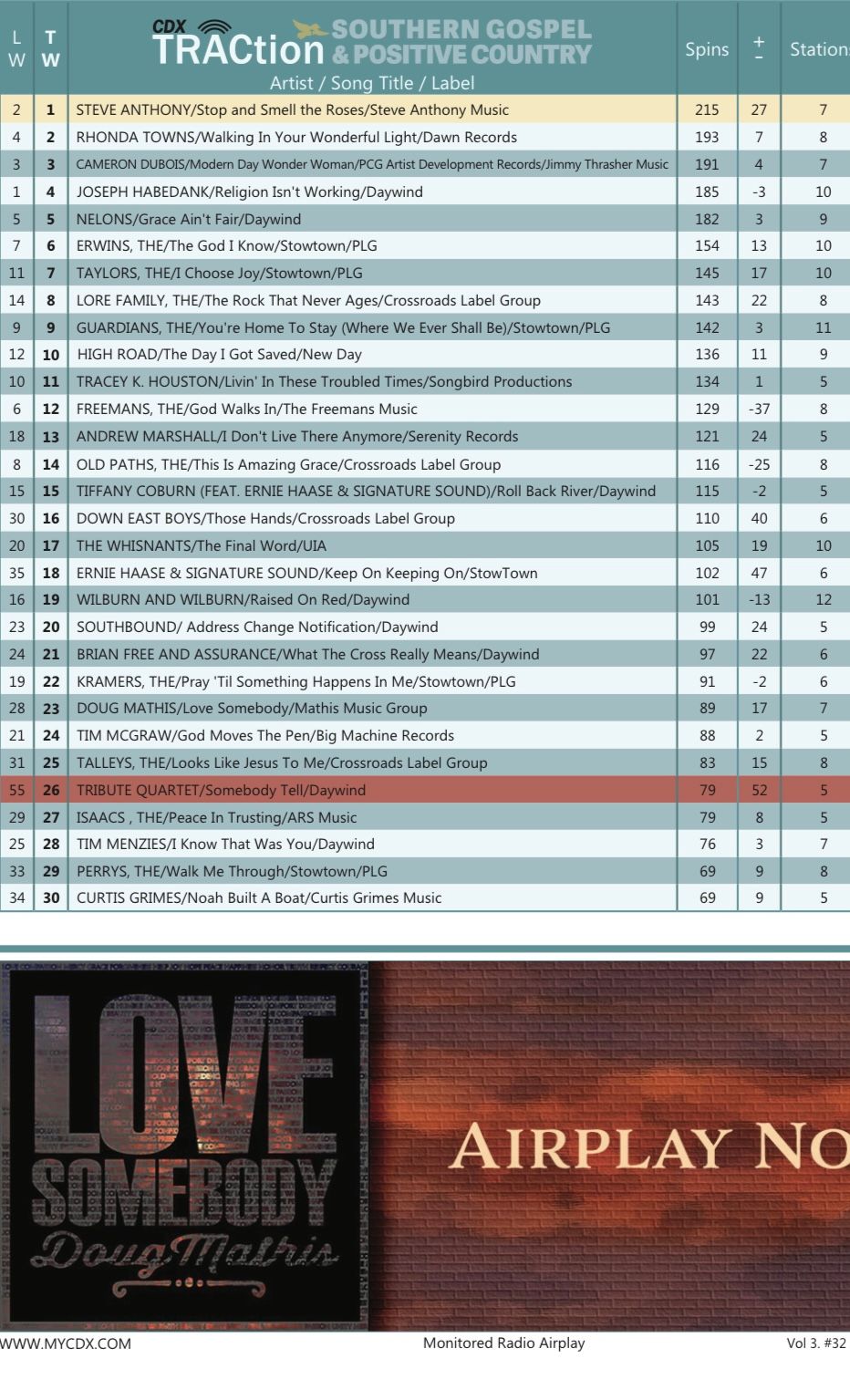 It has been busy here at Steve Anthony Music.  The Second Studio Album "Carrying On Tradition" is now out and available for download.  The album features 13 original songs all written by Steve Anthony.  The album starts with the upbeat "Being Free Living Loud".  Everyone will love "Stop and Smell the Roses" literally this song will have you doing that, this is a song everyone will want to start their day with.  For the Cowgirls and Cowboys out there that spend time in the Saddle, "Feel of Leather" will be your Theme Song as well as "Run Cowboy Run".  Another cut from the Album "One More Try" is a bluesy ballad with the theme of yes, you got it, begging for One More Try.  One of my favorites on this project is C-O-U-N-T-R-Y.   I still remember the first time I previewed this song, I could not stop smiling...ya'll will love this one!!   "Father and the Son" will have all sons who have lost their Father's reflecting with this is a heartfelt song.  Most importantly, the Title Cut, "Carrying on Tradition" will be another favorite.
  "After writing Carrying on Tradition, I knew this was the perfect choice for the title of this record".  "We are all carrying on traditions'.  "For me Carrying on Tradition is a continuation of the country music I've learned to play and sing during my many years of writing and performing".  Steve Anthony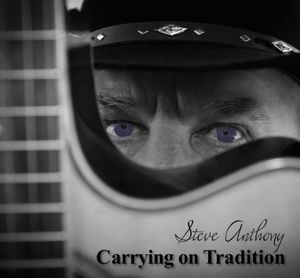 Photo Credit:  Edward Collins 
Album Cover Design Credit:  Lynn Pearson
"Carrying on Tradition is a must-have for your music library.  All songs were recorded at Rosewood Studios in Tyler, TX.  Steve has spent many days there working on this project.  The album was produced by Drew Hall, and Greg Hunt.  
Steve is an extremely talented songwriter, a very gifted musician, and his lyrics are really really good.  He is the perfect person to sing these songs.  The goldmine that Steve has is his song catalog.  To me, it's really good songs, and one thing about Steve that's amazing is all of his hooks.  So, when he sits down with an acoustic guitar and plays, he doesn't just play, he plays the song and that's kind of unusual.  He's an extremely talented player,  he's well prepared, a good songwriter, and he's a joy to work with". -Co-Producer Greg Hunt, Rosewood Studios
"Carrying on Tradition" is available for download at these links:
https://music.apple.com/us/album/carrying-on-tradition/1501784257
https://open.spotify.com/album/48333uNiTSfNW6IXqC1o2g
https://store.cdbaby.com/cd/steveanthony24
We are so excited about the new single released to Texas Radio a couple of weeks ago.  "Dama Del Rio".  Getting a lot of positive feedback.  The single ranked number 3 on the CDTEX Weekly Broadcast and Music Downloads.  It is still in the Top 20 currently.  See link to take listen to "Dama Del Rio"
We are also in the process of planning an official Album Release Party.  Details coming soon!!!  Thanks to everyone for all the support.
For information or questions, you can contact me:
 Helen Elshick, Publicist Steve Anthony Music
979-240-1344
helen@bluewater-promotions.com